Heres a collection of websites to visit offering you a varying choice of resources
depending on your specific interest and need.
~~~~~
Bible Reading & Study

Christ-centered ministry on a wide range of topics
to either listen to or download at leisure
For Your Further Encouragement & Blessing


YouTube channel to go with 'Rest a While'
where you will find song videos of songs, (old and new,)
and inspirational thoughts for you to cherish and to pass on.

Directing you to the One who is able to
"Saisfy the longing soul,
and fill the hungry soul with goodness"
Psalm 107: 9

Every morning as believers
around the globe lift up their hearts to God to begin their day,
a familiar component of that process will be the
Choice Gleanings calendar.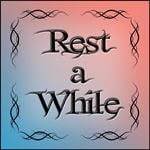 Inspirational Bible based thoughts are posted here daily.
Please feel welcome to join

A UK Christian publisher and retailer which has been selling
1000's of Christian Books and resources for over 100 years.